Course Summary
January 2021 In the Field MONTH
Each month a current topic that appears "in the field" will be explored and presented with a variety of media and resources. There will be a live webcast where you can ask questions about the topic materials. The webcast will be recorded in case you cannot attend.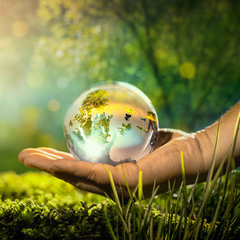 January 2021 - Honoring, Clearing, and Nurturing Land and Home
This month we will work with the land where we live.  Cleansing it, nurturing it, becoming in tune with it.  This process will assist you in amplifying your innate intuitive gifts by harmonizing your energy to the land where you live, an important step in becoming aligned to your soul and higher-self energy bodies.  
Conversation on this Month's Topic - Honoring, Clearing, and Nurturing Land and Home
Meditation 1: Meeting the Spirits of Land
Meditation 2: Meeting the Spirits of Home In Your Sacred Garden
Gathering Items for the Land and Home Blessing Ceremony
Recoding from Live Web Gathering January 27th
Resources: Florida Water Recipes